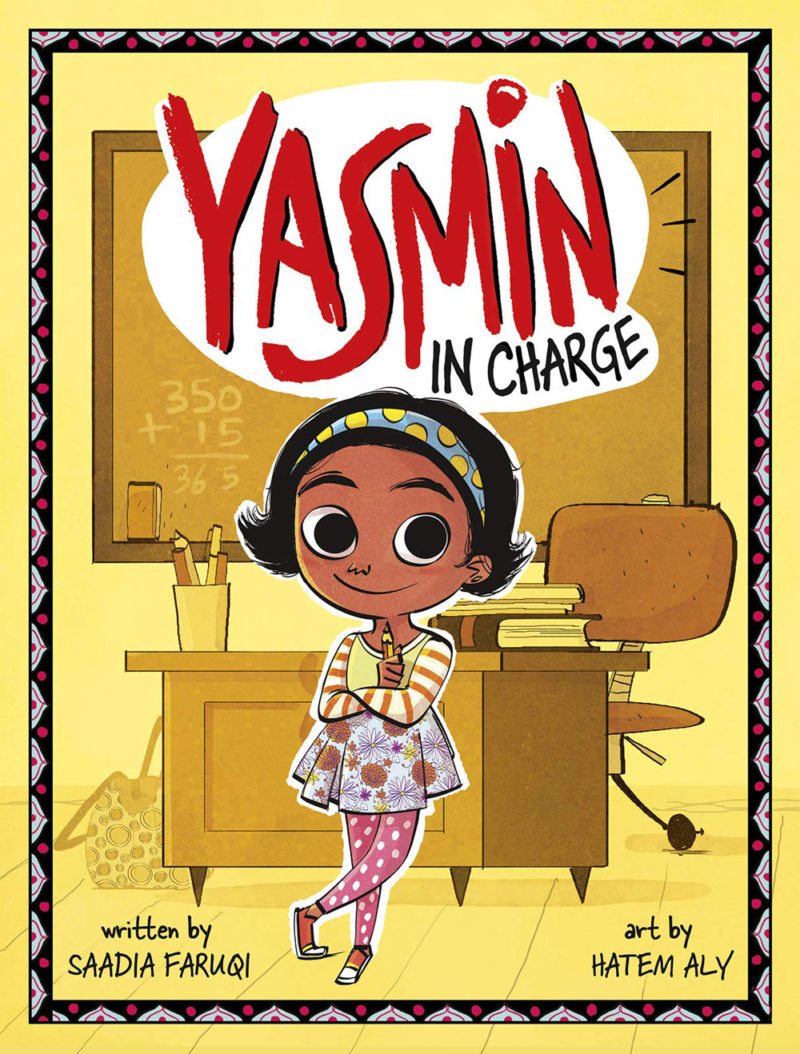 I've been looking at some of my older manuscripts including several early readers. Soemthing felt off in the pacing which isn't surprising. Like picture books, early readers don't have a lot of text but they still have complete stories with a beginning, middle and ending.
To figure out how to correctly pace a story, I new I needed to do some reading. Fortunately I had Saadia Faruqi's Yasmin in Charge checked out from the library. This is a compilaiton of four Yasmin stories bound into one book. This was perfect because I could sit down and read all four stories.
My reading revealed that each three-chapter story shared similar pacing.
In Yasmin the TEACHER:
Chapter 1: Set Up/Yasmin receives a gift of colored pencils and takes them to school.
Chapter 2: Complication or Goal/Teacher leaves Yasmin in charge but no one cooperates.
Chapter 3: Solution/Yasmin challenges her fellow students to a contest.
In Yasmin the CHEF:
Chapter 1: Set Up/Yasmin's family is getting ready for a party.
Chapter 2: Complication/She doesn't like any of the food but her attempts are all failures.
Chapter 3: Solution/Yasmin realizes what she can make. Everyone else loves it, but she thinks of a way to improve it.
As you can see, early readers still have three acts.
Act 1:
The reader meets the character and is introduced to what is going on in this particular book.
Act 2:
A problem arises and the character makes multiple attempts to solve it. All attempts fail.
Act 3:
What it seems like failure is eminent, the character comes up with a new solution. The key to this solution is often something from Act/Chapter 1. In the end, things work out although there may be a hint that the character has a plan for the future.
If your story isn't coming together, check your pacing. Too slow a start can bore readers. Too fast a start leaves them wondering what is going on. Don't be surprised if, like Yasmin, it takes multiple attempts to achieve success!
–SueBE