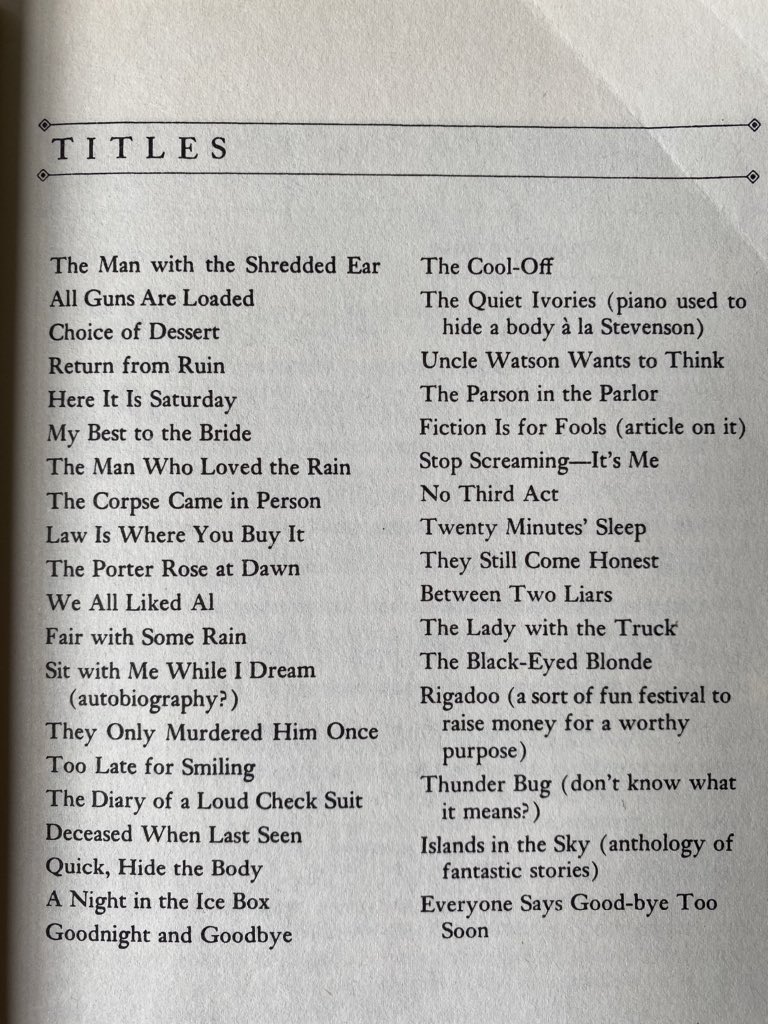 I don't know about you, but focusing to write can be more challenging than usual lately.  My new normal includes sharing my office with my husband while my son Zooms his classes in his room next door.  Sometimes what I need to get started is a good idea.
Check out this list of unused titles that were published by Raymond Chandler, the American-British novelist and screenwriter.  The great thing about a list like this is that two writers can use the same title as a prompt and come up with completely different story ideas.
For example, let's start with the title "A Night in the Ice Box."  This could be a story about:
A night on the frozen sea.
A night in Siberia.
A picture book with food characters solving a challenge in an ice box – think Josh Funk.
A night at the morgue.
A story about making an ice carving.
A story based on this prompt could be anything from a silly picture book to a serious murder mystery or historical fiction.  When I work with a prompt like this, I try to come up with 5 to 10 story ideas.  In doing this, I've discovered that must first two or three ideas tend to be a bit ho-hum and mainstream.  My last several are often desperate attempts to fill out the list.  The gold?  Those are the ideas in the middle.
Photos are another good source of inspiration.  To find a wide range of images, you can go to copyright free photo site such as Pixabay or you can open your Instagram app and, instead of looking at posts by those you follow, click on the compass icon.
Do you  have a go-to source of inspiration when you need to come up with a fresh writing idea?  If so, share it below.
–SueBE