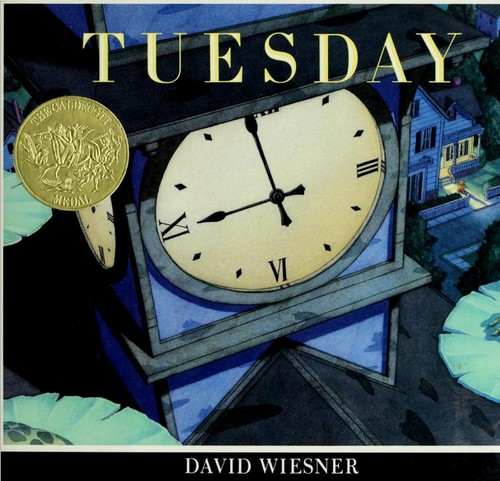 Today I got to hear part of an "All Things Considered" piece on NPR about story logic.  The interview was with author Kelly Link and she talked about the difference between Day Time Logic and Night Time Logic.  Day Time Logic is the world we know.  Night Time Logic is something else.
"Night time logic it's much more like dream logic," said Link, "except that, you know, when you wake up from a dream, you think, well, that didn't make sense. And I think night time logic in stories you think, I don't understand why that made sense but I feel there was kind of an emotional truth to it."
The story still has to have this emotional truth that resonates with the reader as well as a consistent story logic.  What do I mean by this?  If you establish a rule on page one, you have to abide by that rule on page 9.
I have to admit that I've always been drawn to stories with this slightly off-beat Night Time Logic. I think my favorite may be the worldless picture book Tuesday by David Wiesner.  The idea that anything and everything can happen will everyone is asleep grabbed me and I especially love the flying frogs.
Not that this is the only book of this type that I love.  I adore the fact that Max can declare himself a Wild Thing and then journey to Where the Wild Things Are.  Honestly, I don't think that its coincidence that these stories happen at night.  It must makes it that much easier for readers to suspend their disbelief and buy into the story.
That said, Night Time Logic can also be found in day time stories.  Just think Raold Dahl's Charlie and the Chocolate Factory or James and the Giant Peach.  And we have the classics Alice in Wonderland and Gulliver's Travels.
As a whole, these stories aren't logical but they have a certain internal logic.  Accept the world of the story and it all fits together.  They're wacky and fantastic and they stick in readers minds.  I have to admit – I have a night time logic story and hearing this interview tempts me to get it out and see if I can't whip it into shape.
–SueBE